Welcome, thank you for your trust, The seller has more than $1526000 worth of industrial control products inventory.hope we can help you solve your problem!!!
We Can transport to the world!!!
*******************************************************
ProSoft MVI56-PDPS Communication Module New In Stock
BENEFITS:(I WILL GIVE YOU A REPLY IMMEDIATELY)
Quantity available: 1
Warranty: 12 months.
Lead time: 1-2 working days.
Terms of payment: T/T and Western Union.
Courier partners: DHL, UPS, TNT, FedEx and EMS.
Technical specification, manuals and data sheets
Product details:
Our company has many products in stock,which are immediately available.The
warranty is 1 years which apply to all the new products.If you purchase one
more parts from us,we can make a discount to you.
If you have any question pls do not hesitate to contact us.We can supply all
kind of the automaiton parts,if you want to purchase parts pls send the parts to me.
contact :Amanda
Emai :zdhauto@163.com
Q Q: 3005394867
whatsapp: +0086 13295922579
Phone Number: +86 15359273796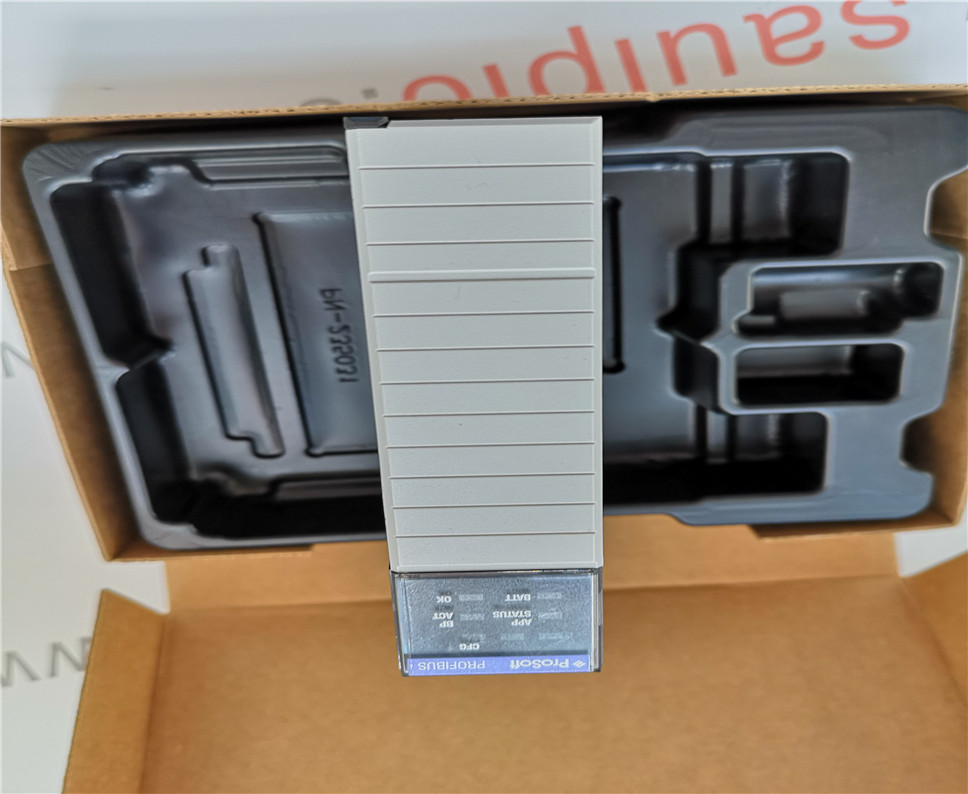 Main products, superior supply and sufficient stock:
All brands DCS, PLC spare parts
1.Invensys Foxboro: I/A Series system, FBM (field input/output module) sequence control, trapezoidal logic control, accident recall processing, DAC, input/output signal processing, data communication and processing.



2.Invensys Triconex: Redundant fault-tolerant control system, the most modern fault-tolerant controller based on triple modular redundancy (TMR) structure.
3.Westinghouse (Westinghouse): OVATION system, WDPF system, MAX1000 system spare parts.
4.Rockwell Allen-Bradley: ICS TRIPLEX、Reliance Ryan, SLC 500/1747/1746, MicroLogix/1761/1763/1762/1766/1764, CompactLogix/1769/1768, Logix 5000/1756/1789/1794/1760/1788, PLC-5/1771/1785, etc.
5.Schneider Modicon: Quantum 140 series processors, control cards, power modules, etc.
6.ABB: Industrial Robot Spare Parts DSQC Series (No. 2, No. 3, No. 4, No. S4C, No. S4C, IRC5),
7.Bailey INFI 90, etc.
8.Siemens (SIEMENS):Siemens MOORE, Siemens Simatic C1, Siemens CNC system and so on.
9.Motorola (Motorola): MVME 162, MVME 167, MVME1772, MVME177 and other series.
10.XYCOM:I/O, VME board and processor.
11.GE FANUC (GE FANUC): modules, cards, drives and other spare parts.
12.Yaskawa (ochuan): servo controller, servo motor, servo driver.
13.Bosch Rexroth (BOSCH Rexroth): Indramat, I/O module, PLC controller, drive module and so on.
14.Woodward (Woodward): SPC valve position controller, PEAK150 digital controller.
15.Spare parts for industrial robot system
If you need, we can solve your defect part or exchange. Welcome to inquire! We will give you the best service!